I admit I am an iOS game addict. I love trying new things and as a general rule iOS games are relatively inexpensive. This last month I tried three new iOS games; Fluffy Diver, Punch Quest, and Ticket to Ride.
Fluffy Diver is a free game made by Hot Dog Studio. It has a very calming soundtrack with soft pastel colors and a very cute little seal. My short description of the game play is that it is like horizontal doodle jump. I got about 1 hour of enjoyment out of the game and then deleted it. But hey, you can not beat the price.
Next game I downloaded was Punch Quest by Rocketcat Games. Another free iOS game. If you played Jet Pack Joy Ride you will recognize the style of this runner category game. Punch Quest has colorful explosions and lots and lots of enemies and fun terrain to explore. After 5 minutes of play, I told all my family members to download Punch Quest. This is the perfect game for when you have a few minutes to wait or waist. I have not purchased any of the add-ons yet but they are tempting.
Last game I want to share it Ticket to Ride for the iOS from The Days of Wonder Team.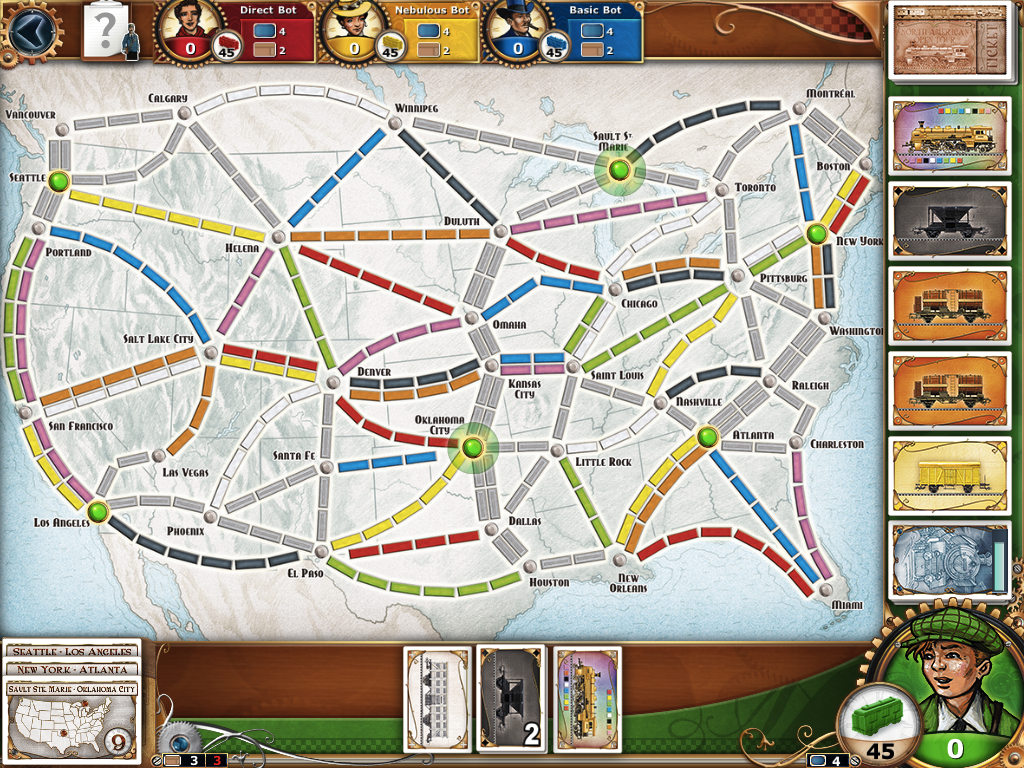 First time I heard of Ticket to Ride was on the YouTube Channel "Table Top". Shortly after that episode aired, The Days of Wonder team offered Ticket to Ride for free on iOS. I immediately downloaded it. Ticket to Ride was my first board game turned iOS game. The tutorial is top notch. There is online play available that I tried but did not add to my play experience. I am just as happy playing against the NPC's. I would not call Ticket to Ride challenging but there is just something about the sounds and toot toot of the trains that has made it my go to game to unwind before bed. I have since downloaded the $6.99 version for the iPad and have hopes of one day talking my kids into playing it with me.